Baked - Migration from SquareSpace and template customization for Ghost CMS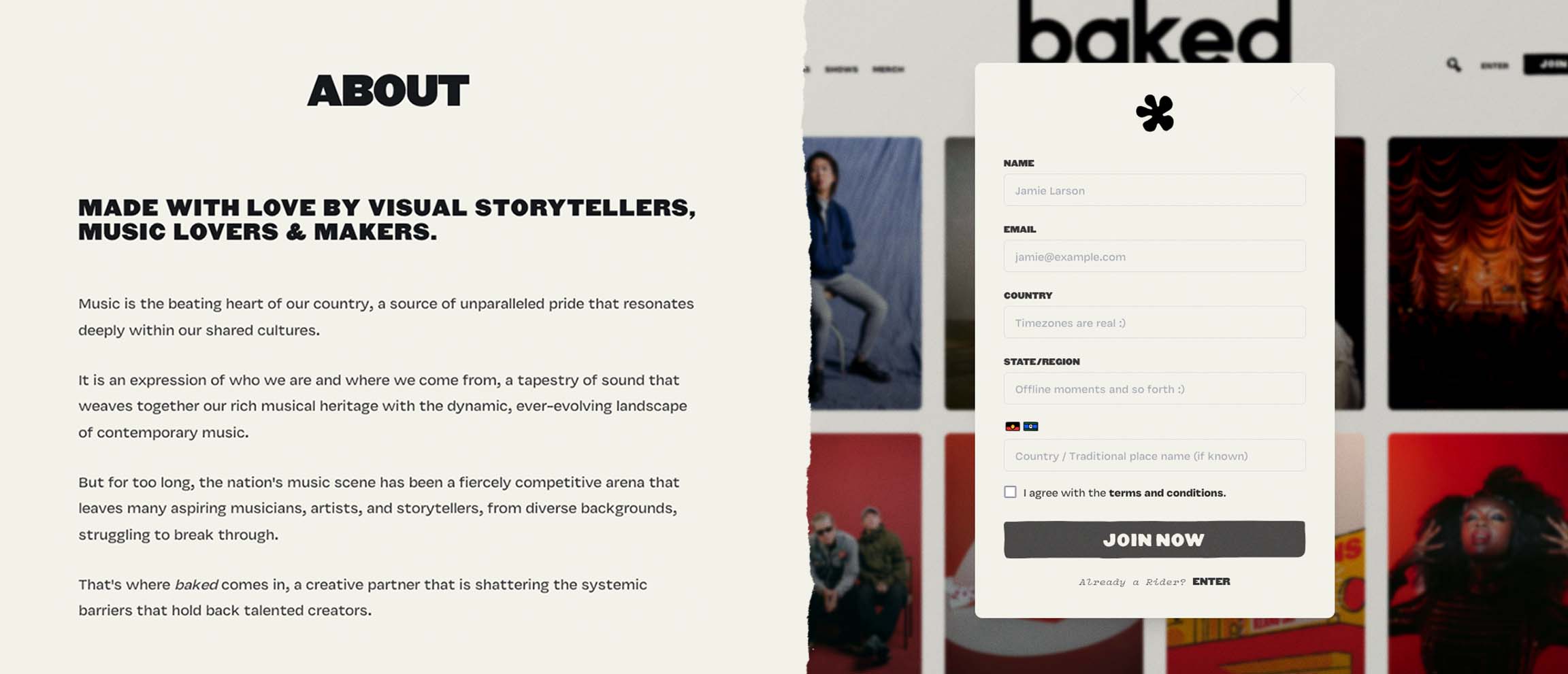 CHALLENGE
Baked is a creative partner that breaks down systemic barriers for talented creators from diverse backgrounds. It is an Australian company owned and operated by Aboriginal Australians, which opens doors to visual artists, designers, stylists, photographers, directors, cinematographers, screenwriters, and animators to collaborate with talented musicians to bring their stories to life. They provide a platform and community not only for creators, but also for people looking for unforgettable audiovisual experiences.
SOLUTION
Original Baked's website (formely hosted on SquareSpace) was cruicial part of their platform, but with growing success, brand development, and new functional requirements, they turned to Noise Amplifier studio to perform a migration to Ghost CMS, integration of third-party services, and design edits.
Due to the limited design customization capabilities of the SquareSpace platform, Baked decided to migrate their platform to Ghost CMS, which allows unlimited front-end customizations (graphic layer of the website). Ghost also allowed the website to be extended with a bulk newsletter sending feature (advertising emails) that can inform subscribers about concerts and events taking place in their geolocation (users choose their location in subscription form). During the migration, we already took care of preserving the structure of URL addresses in order not to disrupt the functionality of existing backlinks, which could result in damage to the website's SEO profile built over the years. In the end, we implemented the ability to upload video thumbnails. We have also significantly expanded the template customization options and implemented the ability to upload custom loop video thumbnails for posts (cards), set a custom static image for embedded YouTube videos, and created a custom newsletter subscription form tailored to the client's wishes.